On this page you find all information concerning the venues, suggestions for hotels and other hopefully useful information. If anything is missing, or you have questions, please don't hesitate to contact us!
Festsaal Kreuzberg (Conference, Main Event)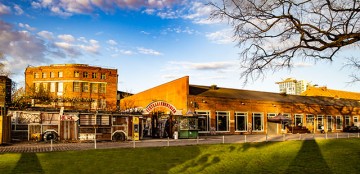 Join us for the next show at Festsaal Kreuzberg and help us creating the cozy and warm atmosphere beyond tellerrand is known for. Located in the heart of Berlin Kreuzberg with a great character in this listed building, we decided to go with this venue after checking many many other options. (Photo by Sophia Vogel)
Festaal Kreuzberg
Am Flutgraben 2
12435 Berlin
diesdas Digital (Warm-Up)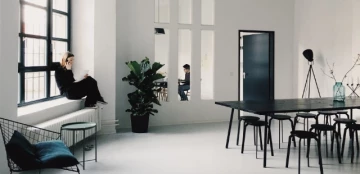 We are excited to meet you on November 6th for the 2024 Warm-Up. Join us in the space of diesdas Digital and get into the right mood for the upcoming event days.
In 2023 diesdas already invited us to be their guests and we are happy and looking forward to be back in 2024. Of drinks and snack will be taken care – no full catering provided.
diesdas Digital
Oranienstraße 6
10997 Berlin